SANTA TERESA GALLURA
Discover its origins, its traditions and its wonderful territory
A true paradise on earth, the beaches of Santa Teresa Gallura offer views and glimpses that will remain in the memory forever.
The most famous is certainly the Rena Bianca, beach, which is located in the centre of the town and has been awarded the Blue Flag for years.
Nearby, within a radius of only 10 km from our hotel, there are other beautiful beaches to visit such as Capo Testa, Santa Reparata and la Marmorata (3 Km), Rena Majore and Valle dell'Erica (5 Km), Porto Pozzo (7 Km), San Pasquale and La Sciumara (11km).

In particular, the beach at Capo Testa is a mixture of white sand, secluded coves and unique and wonderful sea hues. This beach is considered a paradise for surfers, spearfishermen and sailing enthusiasts.
It is also a fantastic place for those who simply want to explore the seabed with a mask and snorkel, because the sea here is stunning in its purity, clarity and the spectacular colour of its emerald waters.
The scent of myrtle, rosemary and juniper trees, which create a lush Mediterranean scrub, is unique and particularly attractive.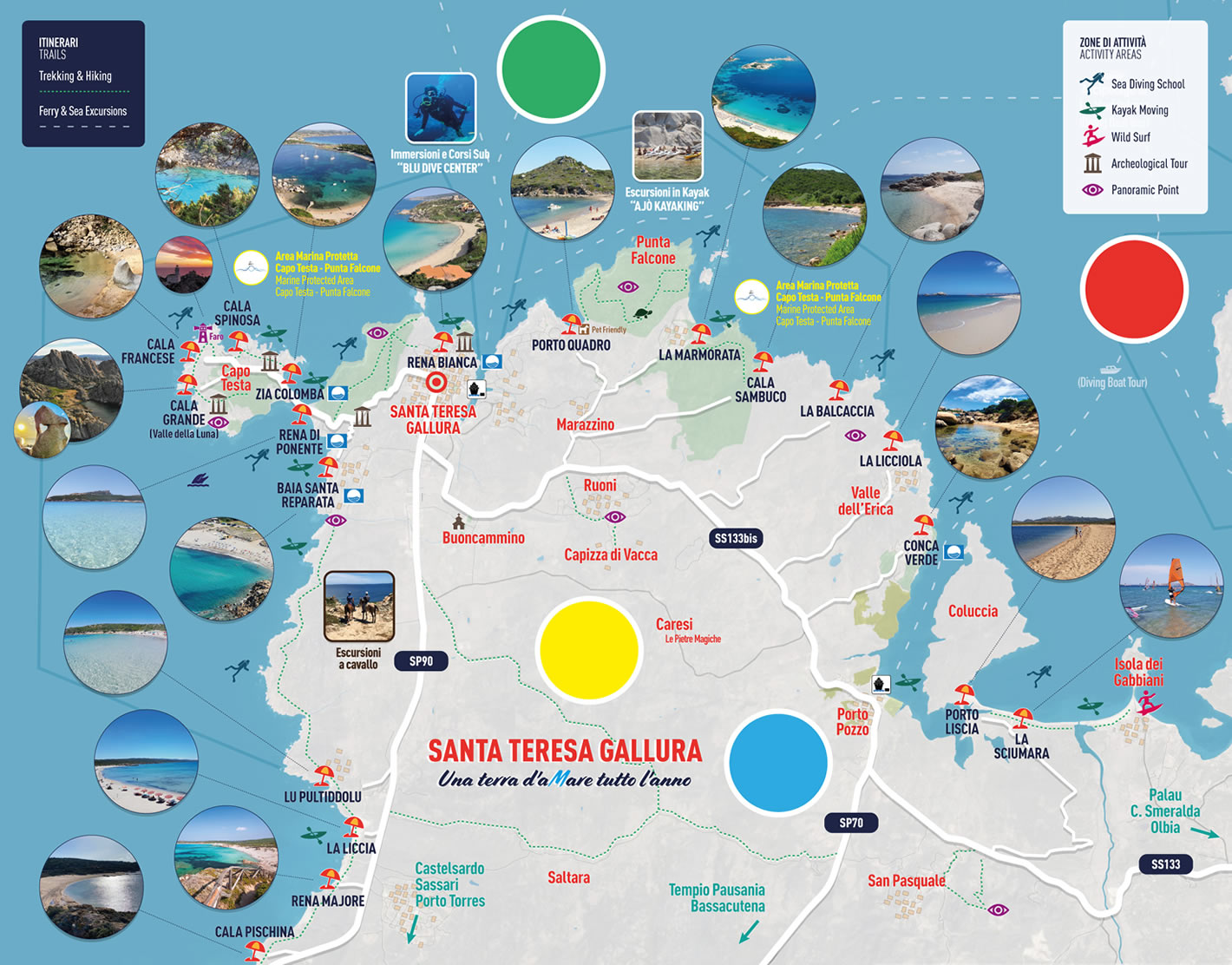 History
Discover Sardinia

Beaches
Discover the beaches

Cuisine
Learn about our cuisine

Sunsets
Wonderful sunsets

Hikes
Nature and sport, a perfect match in Santa Teresa Gallura